Accepting applications for Dec14-15th, 2019 Real Estate Apprenticeship in Toronto
We are only looking for those who take action and can prove new strategies work
in today's market place. We are looking for Canadian real estate investors
who would make excellent success stories.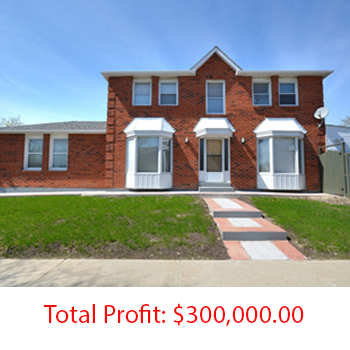 If you're unwilling to invest in high-value education for yourself, this isn't for you.
Get yourself educated by local Canadian real estate eXperts while you still can.
Your choice.
However, you MUST meet the following criteria:
1. You must be "coach-able" and willing to learn in trenches
2. You must be an action taker and be able to prove it
3. You must have some resources available
(Both TIME and financial) to act on deals and opportunities as soon as they present themselves.
4. You must have a positive mental attitude.
*This is the most important qualification. We want those who think
"Do whatever it takes ..."!
You must act fast. We only have a limited number of spots available in the upcoming Apprenticeship.
If you think you're a match please reserve your seat now.
Reserve your seat
https://www.flipping4profit.ca/canadian ... hip-creisa
Questions? Contact us today 1-416-409-7300
https://www.flipping4profit.ca/canadian ... ip-creisa/