Missed bus and Fell Flat On my Face for 3 long years!
I missed an opportunity to make a pile of cash in what was said to
be the fastest millionaire making Canadian Real Estate market. I met Navtaj Chandhoke and attended his Canadian Real Estate seminar. During the presentation, I knew I must learn more to change the game but instead, I began to procrastinate. 
 I tried to justify my behavior with excuses like,
"I do not have enough money."
"I am comfortable with my life right now."
"I can do it myself one day, later on" and every other excuse you can think of.
I TOTALLY missed the bus! I remember him teaching us the value of education and apprenticeship. I absolutely REGRET letting these excuses poison my life and holding me back from taking a great step. That was then and this is now.
Finally after wasting three years of my precious life and time, I decided to attend the apprenticeship. Now I am living my dream doing deals and making great chunks of cash. I wish I had started three years ago.
We are in the middle of another millionaire making market, some are even calling it a "once in lifetime"  Canadian Real Estate market and you may be  missing the bus… AGAIN!
My sincere recommendation to all those on the sideline, is to the point and very simple:
The timing is perfect for YOU to get on the bus and SEE firsthand
how to find, fund, and profit from the Canadian Real Estate right now.
In this live training, you will be walked through deals and taken to properties that transformed a once average Canadian like me into a very successful Canadian Real Estate investor. You will witness firsthand during the apprenticeship  how fellow Canadians like you and I can earn massive and passive income from Canadian real estate
Don't be fooled by the fact that this apprenticeship is expensive.  Those that don't get on the bus may find themselves flat on their faces like me three years ago, watching others living their Canadian dreams.
GET ON THE BUS! and reserve your seat for the upcoming apprenticeship.You will be glad you did.
"World Wealth Builders have knocked it out of the park with this Canadian Real estate Investment apprenticeship, it's brilliant, easy and generates money! You must attend their apprenticeship and see for yourself…"
Name withhold by request !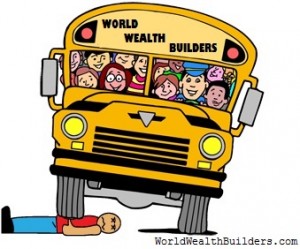 Do not miss the bus neither throw yourself under the bus. Register now to attend
the upcoming Canadian Real Estate Investment Training Apprenticeship LIVE
Please register now:
http://www.worldwealthbuilders.com/apprentice-real-estate-canada
Your success is our Passion!