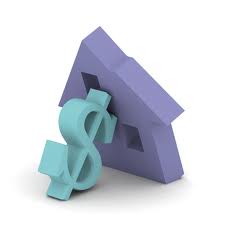 The Affordable Home Ownership component of the Canada-Ontario Affordable Housing Program 2009 Extension is being delivered by the Region of Waterloo on behalf of the Federal and Provincial governments.
The program provides qualified low to moderate-income households with down payment assistance loans of 5% of the purchase price of an eligible home (current maximum purchase price is $231,000). Potential applicants who buy a home through Habitat for Humanity affiliates are eligible for a down payment assistance loan of up to $50,000.
Funding for the program is fully allocated, however, the Region of Waterloo will continue to accept applications on an ongoing basis for the Affordable Home Ownership Waiting List. As funds become available, eligible households will be contacted by mail and provided with a Conditional Letter of Commitment.
Recipients of the loan can purchase a new or resale home that is located in Waterloo Region and has a maximum purchase price of $231,000.
Households that are interested in participating must meet the qualification criteria listed in the "Are you eligible to apply?" section below, and complete the Affordable Home Ownership application package.
Are you eligible to apply? 
To be eligible to apply, you must:Â 
•   Qualify for a mortgage,
•   Have a maximum household income of $69,500,
•   Be at least 18 years old and currently renting,
•   Not own or have an interest in a home,
•   Not owe money to a community housing landlord,
•   Be a legal resident of Canada , and
•   Intend to have this home as your one and only residence.
The information on this page is subject to change from time to time at the discretion of the Region of Waterloo and pursuant to the requirements of the Ministry of Municipal Affairs and Housing. Be sure to check back regularly for updates. If you are interested in this program, please contact Region of Waterloo, Housing Division
Your success is our passion!