No money down real estate investors always use other people's money (OPM) to have leverage and tax benefits. Considering investing in real estate with no money down has been a secret of multi millionaires from day one.
However, today options for investing Canadian real estate with no or little money and  no credit are viable through options like real estate  joint ventures, limited partnerships, fractional ownership, partnerships, private money, owner or seller financing, home flipping, wholesaling, house hackings, REITs and a lot more.
Listed below are a few of top strategies  Canadian real estate investors can use to start real estate investments.
No money down , but now your dream of investing in Canadian real estate (with no money down ) is a matter of taking proper education and developing business relationships with fellow investors.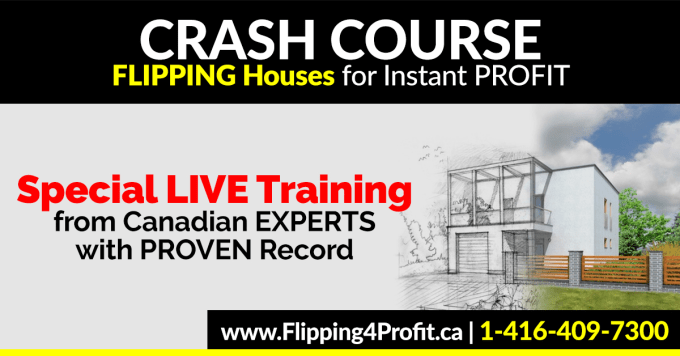 1) House hacking is the strategy where you live and rent part of your primary residence.One can rent out their rooms, basement apartments to earn passive income while all the tenants are paying off your mortgage and all other expenses. Practically you live in your house and others are helping you to pay off, build equity and appreciation.
2) Wholesaling real estate Wholesaling real estate is one of the best options for  investing Canadian real estate in which you put the house under contract and then flip or assign it  to a cash home buyer for a higher amount.You don't have to invest your own money. However, wholesaling requires a lot of work which requires finding deeply discounted properties from distressed home sellers. Once they have a deal under contract, then they have to find a cash buyer.
However,it requires proper education, network and hard work.
3) Buy and hold for long term Real estate investing in Canada has always followed the traditional way of creating wealth through buy and hold for long-term strategy.  Find a home seller who is willing to finance the property 100% and pay all the closing costs. This no money deal world where the current owner is tired and old.You generate income from real estate rent by holding onto the property, which could be a multi-family home or a single-family home.
Eventually, you will cover your mortgage cost and earn profit besides capital appreciation of the property value.
4) Fixing & Flipping properties Opting for Canadian real estate investing with due diligence?
You can find a property and other investors can bring all the cash in the deal. It is a Joint venture but does not need any of your own cash.
Make substantial profits without investing money through flipping property strategy in which you buy a deeply discounted property, renovate it with cosmetic repairs to increase its value and then sell it for a handsome profit. The profit is shared with your joint venture partners.
5) Owner financing  is the best option to buy Canadian real estate with no money down. As long as both buyer and seller understands the concept.
6 ) 100% financing from the Bank are few professions where the Canadian charter banks can finance the deal 100%. This is very common in the medical field. Now they can buy real estate with no money down.
7) Exchange of Equity ; this is quite a complicated strategy to swap the equity where you do not need liquid cash. This is very common in commercial real estate.
Www.Flipping4Profit.ca offers you an exclusive offer to join the membership of the Professional Real Estate Investor Group (PREIG)Canada. After joining the group, you will be guided to invest in Top REITs trading on the Toronto stock exchange.
Why go with www.Flipping4Profit.ca?
Enjoy the ease of investing in the real estate sector with no money following our guidelines. To know more details about your investment guide Navtaj Chandhok and his team, you can follow and like the Facebook link.
https://www.facebook.com/nav.chandhoke/
For faster and personal communication, you can set up an appointment through WhatsApp – 1-416-409-7300.
We assure complete support, coaching and training to our group members who fancy Canadian real estate investing within budget.
With a proven track record of making our group members wealthier, our work speaks louder than words.