Canadian Grants for Real Estate & Small Business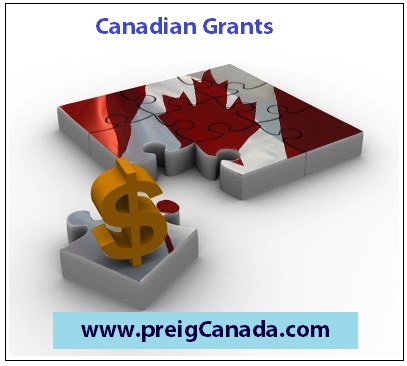 Canadian Grants, 99% of Canadians pay taxes every day, but have you ever taken some of the tax money back?
The Canadian Government offer variety of grant programs to help stimulate and improve the economy. The money is giving to the individuals or businesses in the forms of grants, rebates, tax credits and subsidy.
We have compiled the list of grants, loans and assistance programs information to save you the hours, or even months of researching to get the money you need; to start or expand of you your own business.
We, at PREIG Canada, understand that the biggest challenge for any organization or business to face is getting the funds to sustain and thrive the business. If you too are looking for tips to so you can improve your business, you might want to also check this VOIP phone systems guide that will for sure help out your agents.
That's the reason why we are delighted to offer you the article "Top 10 Canadian Grants for Real Estate & Business" to help you overcome these obstacles.
Are you looking for Canadian forgivable Real Estate Grant? Please add your name, valid email, Canadian mobile number to receive wholesale deals and timely information including meetings, bus tours, seminars & coaching!
Please add preigcanada@gmail.com in your address book to receive emails in your inbox!