Tele-training for Canadian Real Estate investors by Navtaj Chandhoke &  Ron Legend
Hello friends!
We invite you to join us, Thursday April 16th, as Navtaj Chandhoke,
Speaks with veteran Real Estate Expert, Speaker and author Ron Le Grand
in a no-holds-barred conversation about the core essentials
you need to build wealth fast in the Real Estate.
If you want to learn how to start creating wealth in just one hour a day,
Starting with as little as $2, then you should clear your calendar for…
"Secrets to Real Estate Success in Any Market"
Special Tele-training
Saturday, April 16th, 2011
pm Pacific /Â  pm Eastern/ pm Mountain
Click here to reserve your spot now!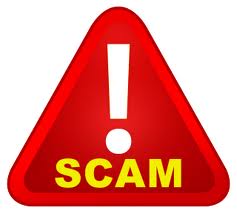 Tele-training
During this fast-paced tele-training, Navtaj Chandhoke will grill  multi-millionaire Ron Legrand and about the system they uses to generate  and build wealth –in ANY market.
If you have shied away from investing in the Real Estate because you're worried
about making a mistake and losing a fortune, you won't want to miss this call.
When everyone else was losing money in the bloodbath of recession, Ron, Navtaj and their students were earning money – lots of it!
Dial-in for this eye-opening tele-training and discover:
•    The #1 most important ingredient for Real Estate success (hint: it has nothing to do with your experience or amount of money you invest)
•    3 surprising – and practical – reasons that the Real Estate is an ideal investment opportunity right now
•    The single biggest mistake people make when trying to follow the "buy low, sell high" rule … and what you should do instead to minimize your risk.
•    How to start making money with Real Estate with as little as $2 … and why smart investors start small
•    The creative – and completely legal – way to make money in the Real Estate … even if you don't have a dime to start with
•    And much more!
The information shared during this tele-training has the potential to change your life.
But you won't pay a single penny to attend neither you have to leave your office or home. It's our gift to help you get on the fast track to greater wealth, happiness and success.
Register now
Real Estate tele-training, designed to distill the most essential lessons and information you need to begin creating greater success in your life. You'll get off this call armed with a list of ideas you can put to work immediately.
During these highly focused calls, you'll listen in as Navtaj Chandhoke, founder of World Wealth Builders will grill a leading Real Estate expert Ron Legrand in a no-holds-barred conversation about the core essentials you need to build wealth fast in real Estate.
Can you imagine how your life would change if you could double your wealth in three years, one year … even six months? Ron and Navtaj's students have achieved such amazing results – because they learned the two critical keys to success that 90% of investors are lacking.
Reserve your place now to learn what you need to become a successful Real Estate Investor … in only one hour a day.
Make no mistake – this call will reach capacity.
Your success is our Passion!

P.S. Real Estate doesn't have to be time consuming. In fact, Ron and Navtaj insists that their students spend no more than one hour each day. To learn more about what it really takes to succeed in the Real Estate, register for this powerful tele-training now.
To register, please fill the form below.
Navtaj Chandhoke is a veteran Canadian Real Estate investor, Master Coach/Mentor/Speaker & Canadian hard money lender . Join now Canadian REI Club membership to attend upcoming No $$ Down Canadian Real Estate Seminar LIVE in Canada and become next Canadian Real Estate Apprentice.