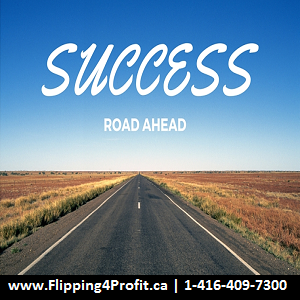 Where you are right now, and where you want to be are closer together than you might think. It's not years, it's not even months– it could be an instance away. The real secret is having an apprenticeship.  The fact is, almost 99% of the Canadian real estate investors who set out to acheive their dreams don't get them.  It's not that they don't work hard or that they're bad people necessarily. That missing percentage can be bridged with easy formulas that we all learn with our mistakes and success.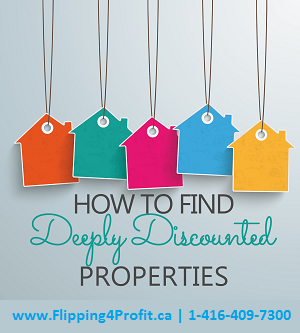 The first formula is finding Canadian Real estate deals at a deep discount. In Canadian real estate investing it is the most important skill. Why? Because instead of waiting 20 years to make a profit, you can make it instantly. Appreciation and inflation takes forever. Guessing and speculating always leads to being bankrupt. After every real estate bust, they're the ones who lose it all.  Of the many Canadian real estate investors who have a problem making massive profit lies how they acquire. Either they don't know how to invest in deep discounted deals or they don't know these deals exist. Flipping4Profit.ca provides you eye witness ,real time, real deal training with your own boots on the ground.
The next formula is to make sure you have a coach with a proven track record. If you want massive & passive income in Canadian real estate then you to team up with a coach and entourage of experts.
Investing in Canadian real estate is a team effort despite what anyone else says. You team doesn't only have to include Canadian real estate investors, it can also include lenders, realtors, brokers, contractors and all of these people can be part of your entourage. Your entourage will help you reach your dreams of success in Canadian real estate. Keep in mind that developing a team needs to happen before your success in order to help you succeed. Many real estate investors believe that once they have become successful, then they can build out a team, but it is actually opposite. To create massive income, build a team immediately!
The third formula is networking. At Pro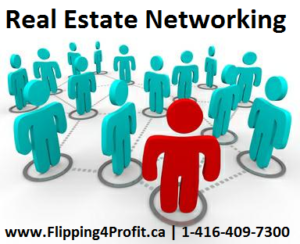 fessional Real Estate Investors Group (PREIG) Canada, networking with other investors becomes really easy. You're creating a personal relationship for better path to massive and passive income in Canadian real estate.
Systems and Strategies: Your business should run itself, and learning systems and Strategies from an apprenticehsip really helps. So if you went on vacation for a few weeks, your business can still generate income.
Accountability in Canadian real estate is another formula for success. If you truly want something bad enough, you h
ave got to hold yourself accountable to your goals, or get someone else to hold you accountable. Without self-discipline, accountability is the distance between you and what you want to achieve in Canadian real estate.
Ten Commandments of investing in Canadian real estate; That's because one thing we learned from my mentors and coaches is that the glue that holds the business together, is the same thing that holds a family together. The same thing goes for a religion, a sports team, a civilization- Your success in real estate is decided by your ability to follow these commandments.