Toronto Professional Investors Group (PREIG) Canada can help you sell your condo fast. We buy condos directly from the owners to save time and commission. We can help you sell your home regardless of what condition it is in.
There are several reasons why condo owners like to sell directly to Angel investors. There's no commission to be paid to a realtor since you are selling directly to an Angel investor.
We Buy Condos for cash in Toronto
People contact and refer us due to
Too many repairs, no cash or time
bad tenants from hell
looking for debt relief  and pay off other bills
mortgage payments arrears 
Power of Sale
inherited a condo from parents
vacant condo
need a fast quick sale of condo in Toronto
special assessment
Older condo building
Unable to get a mortgage
Payments are too high
High maintenance fee
Downsize
Death in the family
Divorce
Job transfer
Do you know that we pay $500 Cash for
each successful referral.
There is only one inspection required since investors have all the cash and don't have all the time to go to the bank. This way they can close the deal fast without commissions, fees or additional hassles.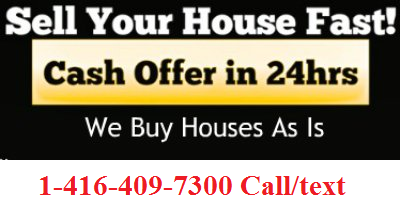 We buy condos for cash as a business since 1981. Our main function is to help those in distress situations who want to exit due to the circumstances, marketing trends or due to unavoidable situations. We can handle most of the scenarios really fast. It can be a smooth sailing.
Are you facing eviction by the bank, tax liens or civil enforcement? Do you want to go through the embarrassment of being homeless? We can help you to make sure your rights are not violated. We can also assist you to downsize and provide necessary assistance which can provide first and last months of rent.
Do you have a judgement or lean against yourself or your condo? Do you owe money to the tax man (CRA)? We can help you and offer you multiple options and one of the options will be is we can buy your condo for cash for liens or judgements.
Are you going through nightmares from tenants from hell? Most of the condo owners do not know how to deal with tenancy issues. We investors are able to take over the situation and are able to help you from evictions and put cash in your pocket.
We Buy Condos for cash in Toronto can buy directly from builders default inventory at discounted prices. It helps the builder move forward to their next project.
We Buy Condos for cash in Toronto can offer you another choice. You can sell your condo and lease it back with option to buy back after few years. This program is also known as rent to own or lease option.
Did you just bought a brand new condo and not able to get a mortgage financing from the bank? You can be sued by the builder for not completing the contract. You can lose your deposit and face legal action. We can take over your contract.
We Buy Condos for cash in Toronto are local Canadian Angel investors with surplus cash. There business model is similar like a pawn shop. They buy your condo for instant cash, fix and update it. Make it very presentable like a model suite to resell it. Their goal is to make 25% net profits.
Fill the form below or please text us at 1-416-409-7300 especially facing eviction, seizure, power of sale, foreclosure..