Real Estate Investment coach must provide you with real leads & walk you through profitable deals?
Real Estate investment COACH worth its weight in GOLD?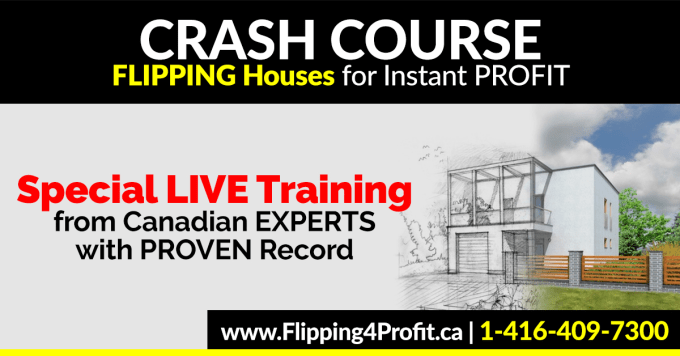 Canadian Real estate investment coaches can have a significant impact on real estate investors building generational wealth, but is it an option for everyone? Real Estate investments in Canada can lead to great profits forever.
And to avoid risk, you need proper guidance for which investors usually hire a real estate investment coach. 
But the question is, is your real estate coach (mentor) providing you the real leads?
Is he or she getting you through profitable deals?
A coach is likely to be good most of the time, but sometimes your decision to choose a coach might go wrong.
There's a need for a good and experienced coach to guide you through who can guess how the situations will be in the near future.
One-on-one training with a real estate investment coach with three or five decades of experience is ideal. After all, you want the advice of those with proven success in real life.
A real estate investment coach must demonstrate a willingness and passion for teaching and sharing. A great coach motivates and inspires investors to step out of their comfort zone and readily engage with real-life situations. But, at the end of the day, the heavy lifting is still on the investors to develop their unique brand and business.
Another thing is to understand Canadian tax laws for real estate investments to make your investment profitable. And only a good real estate investment coach can guide you through it to set up a three-tier corps if required.
A real estate investment coach will keep you accountable and track your progress toward the goals you have jointly set. Procrastination is the enemy of those working independently, so a good coach provides constant reminders to take timely, proactive steps to advance your business and real estate investments.
Networking can also become easier with a real estate investment coach by joining a professional real estate investors group (PREIG) Canada. A real estate investment coach can teach you strategies for effective networking, vouch for your work. Your sphere of influence may grow because of the introductions a local coach can make
Now the question is, how will you get proper guidance? Who will get you a good coach?
There are many claiming themselves as good coaches, but you can't trust someone just by a sentence. Good professional coaches have quite a high fee, which you might not be able to pay as a starter but they are worth it.
The relationship between coach and investor has many benefits for both parties, personally and professionally. It will also build a culture of learning and collaboration.
The Professional Real Estate Investors Group (PREIG) can help you through it.
It is a group of expert professionals, including educators, private investors, financial institutions, private money lenders, best-selling authors, and consultants.
You can get a membership to join PIERG by clicking here, as this membership may assist you in achieving outstanding investing goals.
Confused with real estate investment queries!?
As a fresher to real estate investment, one might face many issues; they might have questions about how and where to invest.
http://www.flipping4profit.ca/ allows you to attend a three-hour live workshop on how to invest in deeply discounted properties for instant profit by wholesaling, fix and flip and long-term hold for passive and massive income.
Here is the solution!! 
A person who's thinking of starting as a real estate investor needs to separate himself or herself from people there to disguise them because real estate investment is not easy. But once it's successful, it stands out.
To get more information about investing in real estate, visit the world-class mentor FB profile